Description
10%
OFF
USE
THE
COUPON
CODE

Coupon

"A Portable Lamp like no other, with one charge you can take Lucis anywhere and set the mood with many Hours of Full color continuous lighting."

LUCIS BENEFITS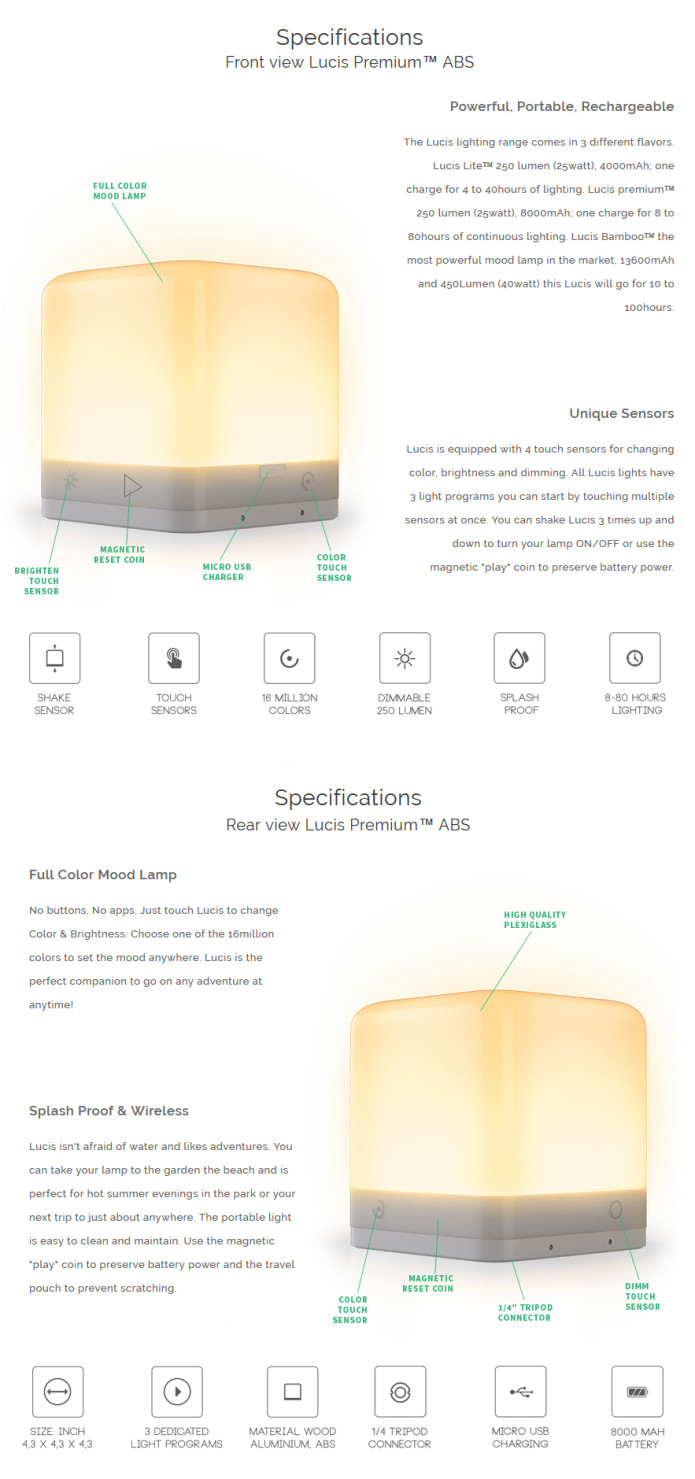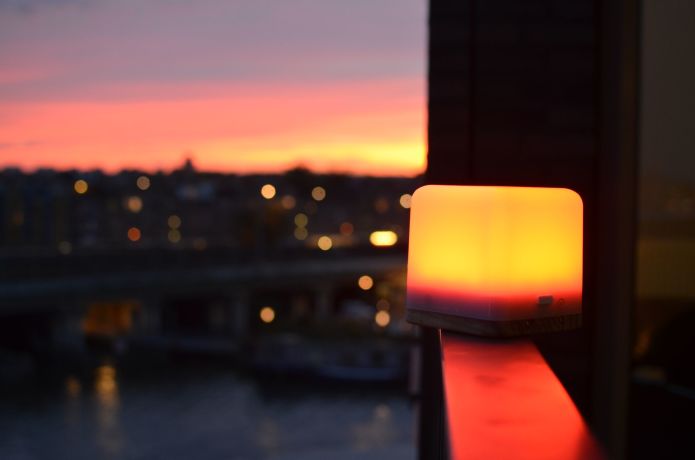 MEDIA COVER
Featured on BuzzFeed's coolest products, — "Lucis will let you play with over 16 million colors and help create the perfect mood for any situation.​"
"…designed to fit into any social setting thanks to its fully customizable settings, Lucis is totally touch-activated without any apps or fancy software." –Digital Trends​
THE HINDU

"The interface reminds me of an iPod Shuffle – up/down volume controls, forward/backward to skip tracks, and a single play/pause button. Hardcore geeks may scoff at the simplistic design, but technophobes will appreciate not needing a technician to set it up." –Engineering.com
It's miraculous, enchanting little cube that gives new dimension to my home. You can literally play with Lucis colors. Lucis is perfect for indoor and for outdoor. –Design Plus Mag



Indoor or outdoor; you determine the atmosphere. With the wireless and high quality LED lamp you possess all the colors of the rainbow and you can play with them at will. With up to 40 hours of lighting time for Lucis Lite, 80hours for Lucis premium you can take the lamp anywhere.
Lucis hosts more than 16 million colors
With Lucis we strive to give you the best experience with light possible. The high quality LED lights host over 16 millions different colors. The beautiful designed Plexiglas housing takes the light to another level en fills your space with any color you want easily.
A wireless lamp for just about everywhere
We believe you should be able to determine the atmosphere; whenever and wherever. With only 4 hours of charging, Lucis has 8 to 80 hours of continuous lighting. Already imagine yourself on a warm summer night at the beach? The opportunities are endless, only the sun is the limit.
Smart and flawless design
The beauty and quality of Lucis does not only come from the inside. We equally spent thought and care on the outside. We wanted to design a lamp with a flush design, without external buttons. The touch and shake sensors work easily and literally give Lucis the finishing touch.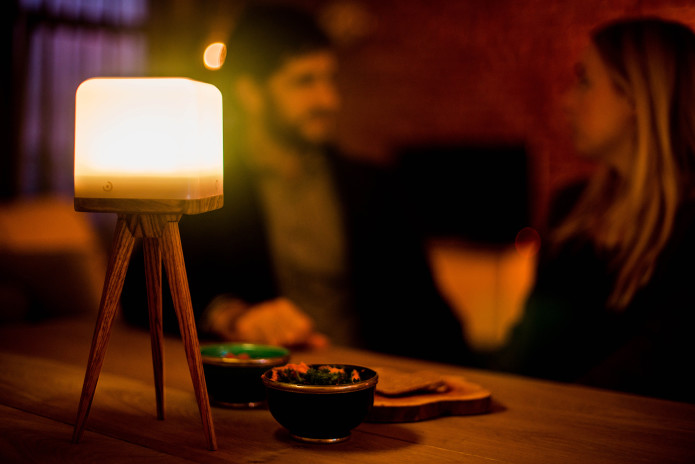 Lucis has three extra dedicated light programs. By touching multiple sensors simultaneously you can activate and deactivate the light programs at ease.
Lava
Lucis changes colors from yellow to orange to red in an endless cycle.
Mood light
Lucis endlessly changes from 30% to 100% brightness in any color.
Torch mode
Access the full power of Lucis (bright white light) with just a touch!
Full Color Party mode
Lucis Lite has full color light program (circles through all colors)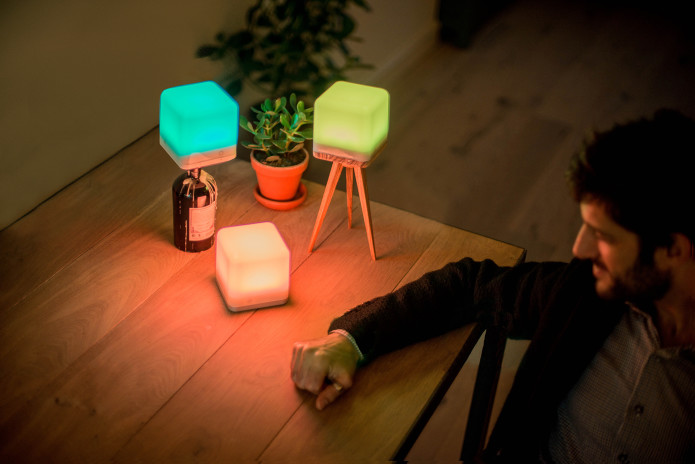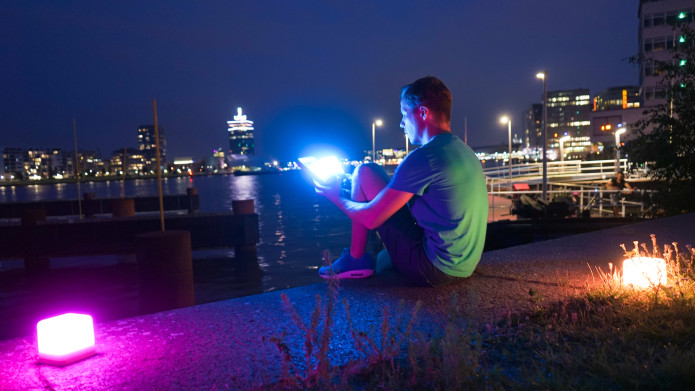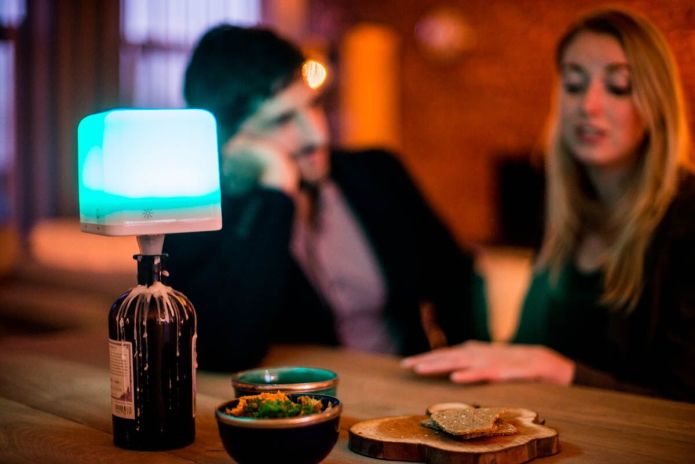 LUCIS CONNECTS 
Talking about finishing touches. How about a beautiful crafted wooden or aluminium base? Lucis is designed to shine on these materials as well.
With the threaded hole you can connect Lucis to our Zebrano wooden tripod which is suitable for both indoor and outdoor use. We challenge you to be creative and use your imagination to connect Lucis to whatever you want! A candle stand or bottle for instance, with our specially designed plug you can do it yourself easily.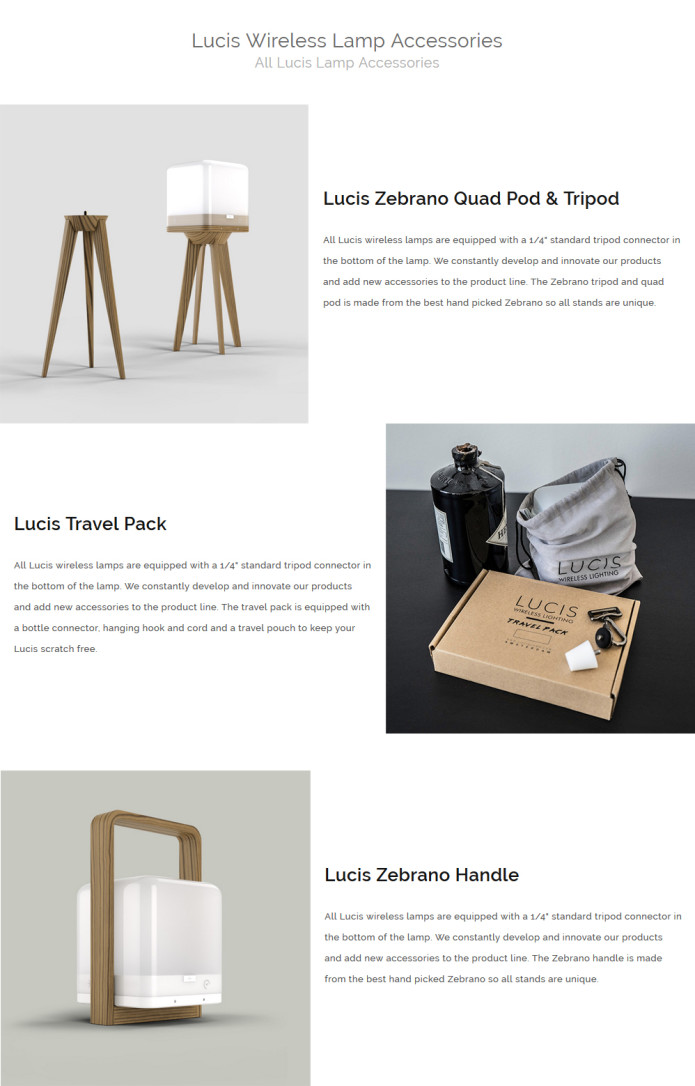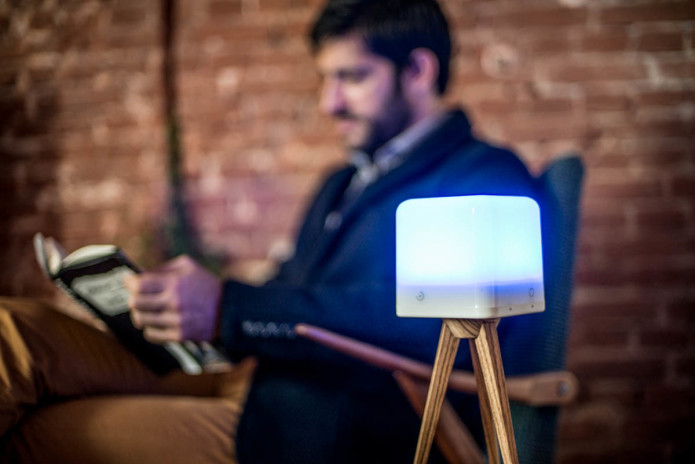 LUCIS SPECS
Every purchase includes:
a Lucis Lamp
a bamboo wood tripod
a travel pack
These prices are exclusive to IDEAx – Idearary Marketplace only!
Features/ Specs:
Clean stylish Dutch Design
No buttons no app
Full Color Mood Lamp
Powerful, Portable, Rechargeable
Unique Sensors (touch and shake)
16 million colors
Technical Details
Item Weight:                      1.2 pounds
Product Dimensions:      4.3 x 4.3 x 4.3 inches
Batteries:                            1 Nonstandard Battery batteries required. (included) 4000 mAh, 8000mAh
Color:                                   White, matt white, aluminium silver & copper, zebrano wood
Finish:                                  Matt or glossy
Material:                              Plexiglass, ABS, wood and aluminum.
Shape:                                 Square
Power Source:                  AC/DC
Item Package Quantity:1
Batteries Included?       Yes
Batteries Required?      Yes
Battery Cell Type            Lithium Ion
Cover Included                Lucis lamp. power cord, quick start guide
Bulb Type                          LED
Luminous Flux                 250 Lumens lm
Wattage                             25 watts
Shipping Details:
Shipping now: products will be shipped from our USA and NL Warehouse, after 3 to 5 days business days.
Return & Refund Policy:
Warranty Description: Manufacturer's limited 1 year.  Under normal usage, if malfunction or damage occurs, you can send Lucis back to us and we'll fix it. Please don't try to fix Lucis yourself. If you open Lucis, the warranty expires.
WHAT IS INCLUDED IN THE PRICE.
1 Lucis Lite Cube + 1 Bamboo wood Tripod + 1 Travel Kit ( Picture above )
FAQ:
Q: What type of plug and voltage does the Lucis adapter have?
A: Lucis is compatible with 220V and 110V. We can provide you with a EU or US plug. Since the plug and voltage conditions vary per country, we recommend that purchasers from other countries make sure they have the right plug adapter and converter needed in their country.
Q: Can I wash Lucis?
A: Yes, carefully, because Lucis is splash proof. Please note that you cannot wash the wooden and aluminium versions.
Q: If I attach Lucis to something that cannot easily be shaken, how do I turn Lucis on and off?
A: You can turn Lucis on and off in two ways. Besides shaking, you can turn Lucis off by touching the dimming sensor for four seconds and on by touching the brightening sensor for four seconds.
Q: Is shipping included in the perks?
A: Shipping costs are not included in the perk prices. When you select a perk, and advance to the contribute page, the shipping price is added when you select your country. Purchasers are responsible for any VAT or customs duties levied by their own countries (only applicable outside US/EU).
Q: Is Lucis available in my country?
A: Yes, we deliver to all countries in which IDEAx delivers, unless your country is an embargoed nation.
Q: Is the delivery of Lucis insured?
A: Yes, your order is guaranteed and all transport is insured. To ensure you will receive Lucis in good condition, we work with reliable and experienced transport companies and we use careful packaging as a way of protection.
Q: Is there a warranty on Lucis?
A: Yes, we provide a one-year warranty. Under normal usage, if malfunction or damage occurs, you can send Lucis back to us and we'll fix it. Please don't try to fix Lucis yourself. If you open Lucis, the warranty expires.
Miscellaneous
Q: What does Lucis mean?
A: Lucis comes from lux, the Latin word for light.